Simple Vitality Moisturizer
What's happening at SkinBoss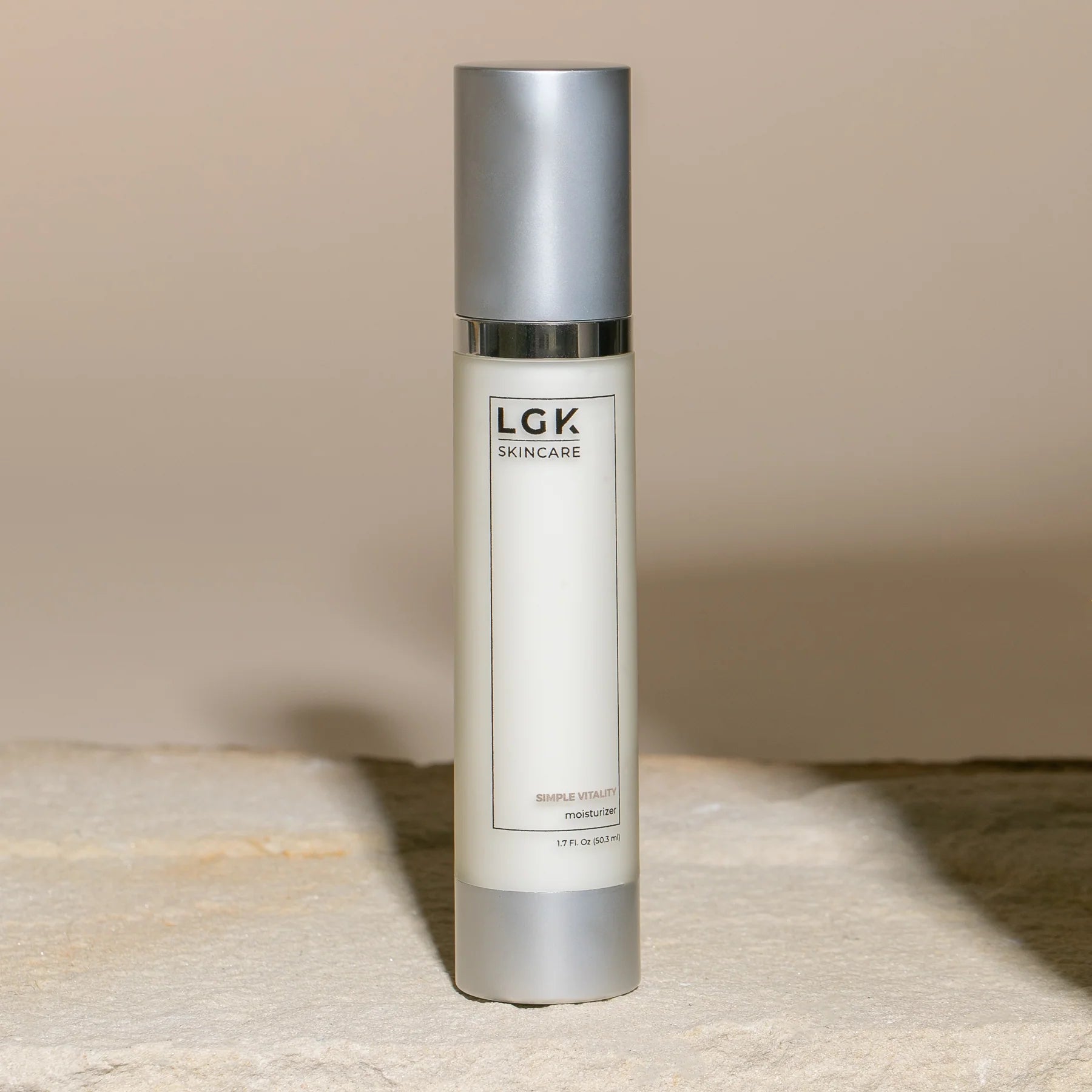 LGK Skincare is excited to launch a new addition to their skincare line. Simple Vitality Moisturizer was designed with the client in mind. It was brought to life after many conversations with young adult clients needing a moisturizer that provides high ingredient value at a more accessible price. It is well suited for those that are committed to quality skincare but don't need as many anti-aging benefits as the previously released LGK Skincare moisturizers.
Simple Vitality Moisturizer is a pared-down formula that still provides the skin benefits and protection with superior moisturization. It is well-suited for young adult skin with a creamy texture and a non-tacky residue.
Featuring our Ferment Oil Complex which is also found in our best-selling Calm Replenish Oil. This formula is made to soothe the skin while also providing vital skin hydration.
It also contains beneficial ingredients like Niacinamide, White Tea and Green Tea Extracts and Hyaluronic Acid. Use it morning and night layered with your other favorite LGK skincare products.