Teen Clean-Up
A Teen Clean-Up is geared toward regular skin maintenance, especially for managing acneic skin.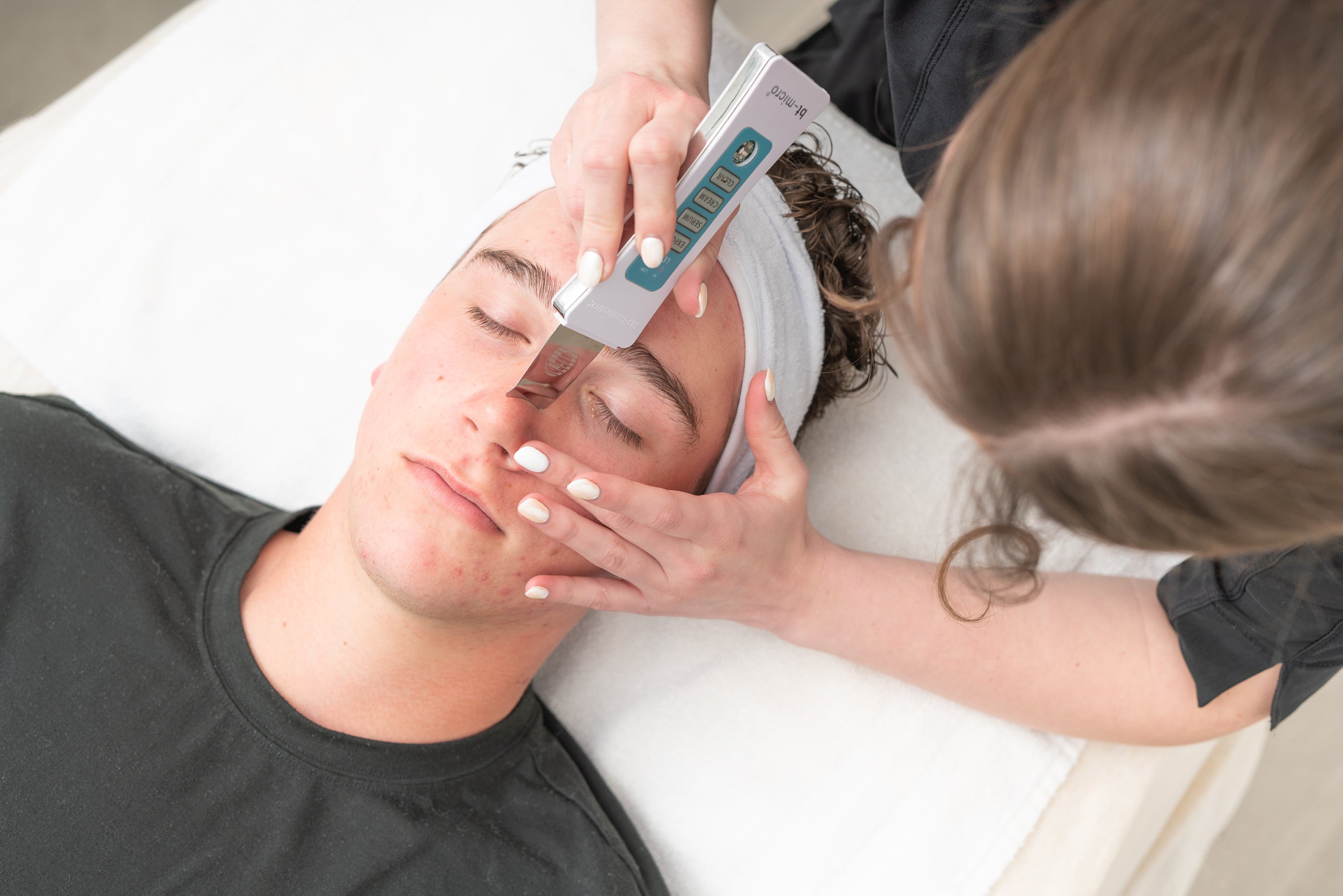 During your teen clean-up you can expect your esthetician to evaluate your skin, perform extractions for clogged pores and apply a resurfacing treatment to assist with clarifying the skin.
Common questions
There is no preparation time needed prior to a Teen Clean-Up, but it is recommended to avoid any picking that compromises our ability to treat the skin.
A teen clean-up is suitable for anyone ages 10-21 years old. It is perfect for someone who is working on treating acne and needs additional support to keep their skin clear.
A teen clean-up includes cleansing, extractions, a light resurfacing treatment and finishing products. It is a great time to also ask questions about skincare products! We do recommend for the first appointment booking a teen clean-up + consultation to allow a more thorough intake of skin history, analysis and education, after which we move to regular teen clean-up appointments.
There is technically no downtime with a teen clean-up appointment, but sometimes extractions can leave treated areas with a little redness or sensitivity. After your appointment your esthetician will take time to recommend any adjustments you should make to your at home routine.
After Care
Products to continue with
Follow up care and maintenance is vital to maintaining the benefits of the treatment.
We love SkinBoss! SkinBoss has helped my girls have clear skin and they genuinely care!  The products they use have helped so much!  We have tried so many different products and nothing was helping until we found SkinBoss! I  am so glad we found SkinBoss and I would recommend them to anyone that is struggling with their skin.  They all are amazing!