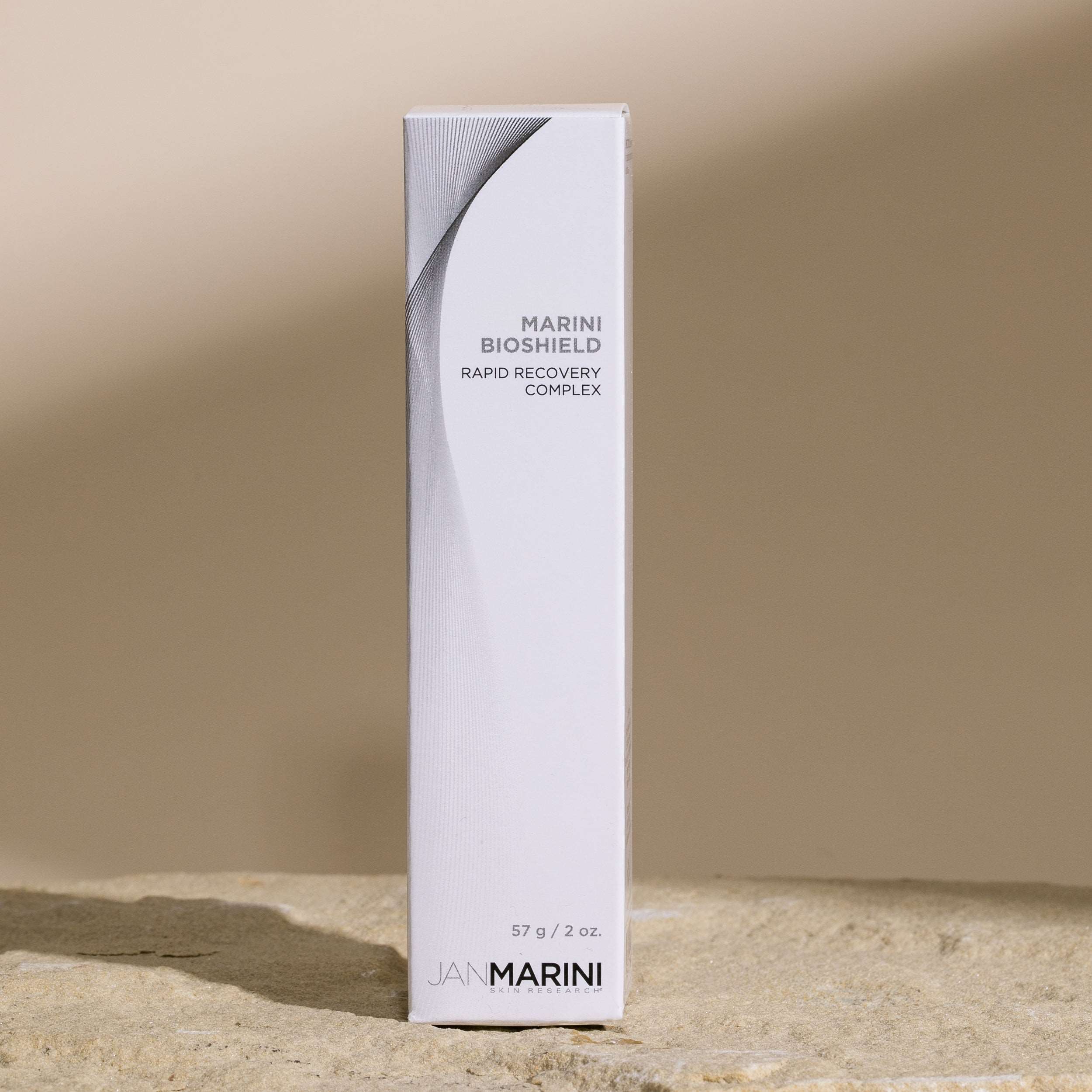 Marini BioShield Post-Procedure Complex
Stay ahead of the curve in healing post-procedure with Marini BioShield. Comfort and protect the skin to accelerate recovery while diminishing downtime.This patented, silicone-based, petrolatum-free blend of growth factors, peptides, and anti-inflammatory agents provides an oil-free, matte finish for superior long-lasting satisfaction. This post-procedure skin care formula is crafted for prompt use following chemical peel treatments, PDT (photo dynamic therapy), ablative and non-ablative laser treatments, and most procedures commonly associated with social downtime.
HOW TO USE:
For optimal effectiveness, BioShield should be applied generously and evenly, as if it were a mask. It should not be massaged or patted into the skin. Additionally, post-procedure moisturizer should be applied as directed.
KEY INGREDIENTS:
Growth Factors

Epidermal Growth Factor


Fibroblast Growth Factor

Transforming Growth Factor beta 1


Anti-Aging Peptides

Hyaluronic Acid


CoEnzyme Q10

Silicone


Key ingredients:
All ingredients:
Combination skin
Dry skin
Teen skin
Share